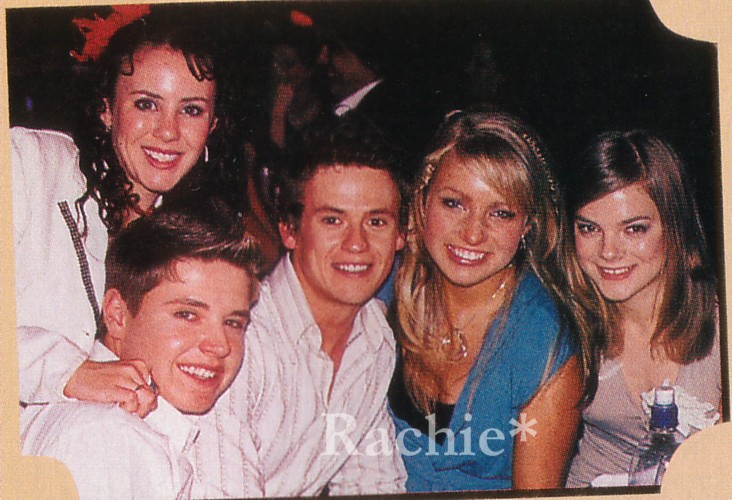 [Extract] This year, the Saddle Club were nominated for two prestigious ARIA awards. Kia Luby let us take a sneak peek in her private photo album to see what the girls (and guys) got up to on this glamorous night.
"As we were nominated for two awards we got special treatment from a professional make-up artist. It was so much fun testing all the beautiful cosmetics!
"Living the superstar moment
"James, Glenn, Lara, Heli and I enjoyed the view from our great table. I was right at the very front s we had a fantastic view of the whole stage!
"The morning after ... we're ready to head off to the airport with the gorgeous flowers that Crawfords Productions sent to our rooms.
After an awesome night at the ARIAS we were all still excited and very hypo on the plane home the next day."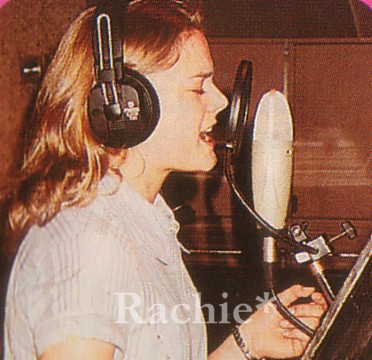 [Extract] She plays the girl we all love to hate, but Heli Simpson is set to become the Saddle Club's first solo star with her debut album Princess Veronica.
SC Mag: Hi Heli! Thanks for letting us come and watch you in the studio today. How did you feel when you were told you were going to record your own album?
Heli: I was excited and surpised, and hoped it would all work out alright!
SC Mag: What was the first thing you thought of when you heard your voice played back?
Heli: Um, I think the first song I heard myself sing was called "Tears of Gold". It was the first song I recorded but it sounded a little to straight. I felt it was too repetitive, boring and didn't have any emotion in it so I recorded it again. It had been on my mind. I was happy with it then.


[Extract] We catch up with Jess and Janelle, the youngest stars of the Saddle Club, as they prepare for a live performance at the Canberra races.
SC Mag: What time did you have to get up today?
Jess: I had to get up at 6:45 this morning. Ugh!
Jannelle: That's nothing ... I had to get up at 6am! We got picked up at around 7:20am to go to Melbourne Airport. Then we flew here.
SC Mag: Who goes with you when you travel?
Jannelle: Our parents usually, and sometimes people from Shock Records and from the Saddle Club [TV show]. On the tour we were with Lara and Kia.



[Extract] Lead stable hand Red O'Malley reveals all about his best friends, the magnificent Pine Hollow Horses.
Hi, I'm Red O'Malley, the lead stable hand at Pine Hollow - and I love my job. Pine Hollow is a great place to work. The people are really friendly and willing to help out, especially the Saddle Club girls. They love horses. In fact, everyone at Pine Hollow loves horses- well, maybe not Veronica so much - although I think deep down she really does. It's just she doesn't she her feelings and she doesn't like hard work or getting dirty.
When you have the Saddle Club girls around you have to be prepared for the unexpected. I remember when I first met Pepper...